Spotters in "Nutrition and Health: Balanced diet models" for CFM & MPH students
1. Food Guide Pyramid:
Important features:
It is a total diet approach- goals for both nutrient adequacy and moderation.
Emphasizes foods from the five major food groups, mainly shown in the lower three sections of the pyramid
Each of these food groups provide some nutrients required by our body but not all.
Foods in one group can not replace those in another.
For good health we need food from all groups, no one from these major food groups is more important than others.
2. Food plate:
Important features & tips to a great plate:
Balance the calories

by finding out how many calories you need for a day as a first step in managing your weight. Be

physically active to help balance your calories.

Enjoy your food

but eat less.Take the time to fully enjoy your food eating too fast or when your attention is elsewhere may lead to eating too many calories.

Avoid over-sized portions

& Use a smaller plate, bowl, and glass.

Eat more vegetables, fruits, whole grains

, and fat-free or 1% milk and dairy products.

Make half of your plate from fruits and vegetables

. Choose red, orange, and dark-green vegetables like tomatoes, sweet potatoes, and broccoli, along with other vegetables for the meals.

Switch to fat-free or low-fat (1%) milk

as they have the same amount of calcium and other essential nutrients as whole milk, but fewer calories and less saturated fat.

Make half your grains whole grains

such as eating whole wheat bread instead of white bread or brown rice instead of white rice.
You should

cut back on the foods high in solid fats, added sugars, and salt

. They include cakes, cookies, ice cream, candies, sweetened drinks, pizza, and fatty meats like ribs, sausages, bacon, and hot dogs. you can use these foods as occasional treats, not everyday foods.

Compare sodium in foods

and select foods labeled as "low sodium," "reduced sodium," or "no salt added."

Drink water

instead of sugary drinks.
3. Double pyramid model:
Important features:
The

double food and environmental pyramid

model has been developed by the BCFN Foundation which emerged from research and an evolution of the

food pyramid

,

which forms the basis of the

Mediterranean diet

.

It highlights the extremely close links between two aspects of every food: its

nutritional value

and the

environmental impact

it has through the stages of its production and consumption.

Foods with a lower environmental impact are recommended by nutritionists for their health benefits, while foods with a high environmental impact should be consumed with moderation because of the effects they can have on our health.

The children's double pyramid recommends a

plant-based diet

: consisting of cereals (especially wholegrain, which are full of fibre and protective elements), and fruit and vegetables.

Further up the pyramid are legumes, milk and dairy, eggs, meat and fish. Intake of food with high fat and sugar content should be limited.
4. DASH diet: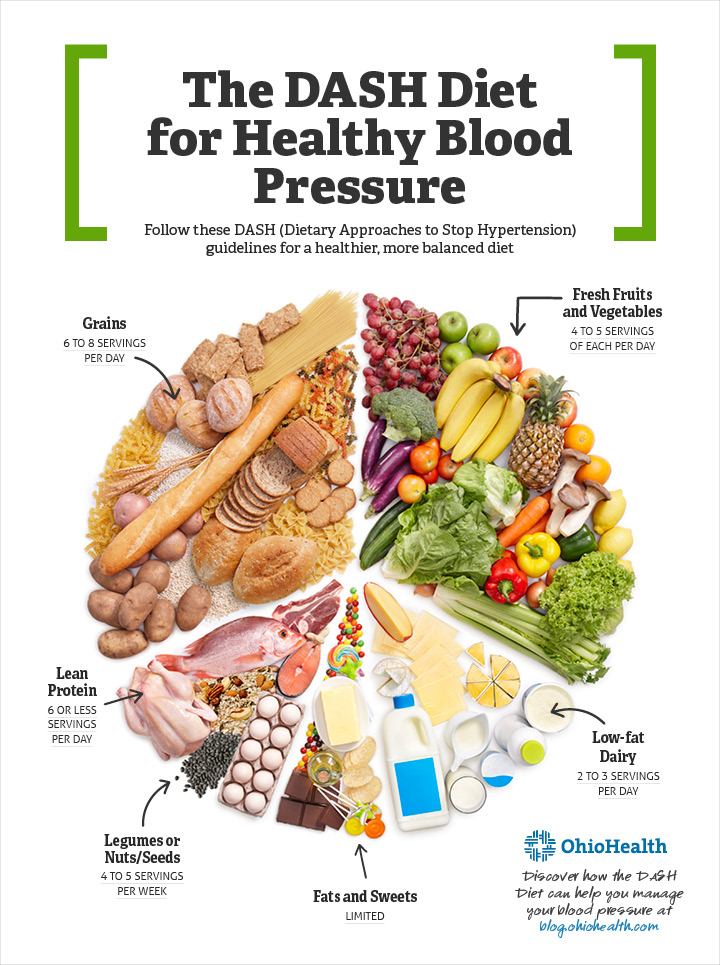 DASH (
Dietary Approaches to Stop Hypertension)
is a flexible and balanced eating plan that helps create a heart-healthy eating style for life & it
lowers blood pressure and LDL cholesterol
in the blood. It
requires no special foods and provides daily and weekly nutritional goals. This plan recommends:
Eating vegetables, fruits, and whole grains

Including fat-free or low-fat dairy products, fish, poultry, beans, nuts, and vegetable oils

Limiting foods that are high in saturated fat, such as fatty meats, full-fat dairy products, and tropical oils such as coconut, palm kernel, and palm oils

Limiting sugar-sweetened beverages and sweets.

It targets for a 2,000-calorie-a-day diet.

1,500 milligrams (mg) sodium lowers blood pressure even further than 2,300 mg sodium daily.
When following the DASH eating plan, it is important to choose foods that are:
Low in saturated and trans fats

Rich in potassium, calcium, magnesium, fiber, and protein

Lower in sodium
National Institute of Nutrition (India), Gopalan, C., Rama, S. B. V., & Balasubramanian, S. C. (1978). Nutritive value of Indian foods

. Hyderabad, India: National Institute of Nutrition, Indian Council of Medical Research.

Park, K. (2019). Park's textbook of preventive and social medicine. 25th. Jabalpur, India: M/S Banarsidas Bhanot

.

Kadri AM. (2019). IAPSM's Textbook of Community Medicine. 1st. New Delhi, India: Jaypee Brothers Medical Publishers (P) Ltd.

Longvah T, An-antan I, Bhaskarachary K, Venkaiah K.

Indian food composition tables.

Hyderabad: ICMR-National Institute of Nutrition; 2017.

Mohan Ram M and I Gopalan (1981). Nutritional Disabilities, ICMR, National Institute of Nutrition, Hydrabad.

Tricase, C., Amicarelli, V., Lamonaca, E., & Rana, R. L. (2018). Economic analysis of the barley market and related uses. In Grasses as Food and Feed. IntechOpen.

https://fdc.nal.usda.gov/fdc-app.html#/food-details/172436/nutrients

https://plants.usda.gov/plantguide/pdf/pg_caca27.pdf